What's New Wednesday? Paper USB Drives
It's Wednesday, and you know what day it is?? Of course I'm referring to What's New Wednesday. Weekly, or at least regularly, or at least on certain Wednesdays, I plan to introduce new products, new ideas or new thoughts that relate to marketing, print and signage. Some of these may well be the next big thing in the world of communications, and some may be nothing more than a curiosity. And let's be honest, some may just be lame. But we won't know until we take a look, so let's begin.
If you know anything at all about me, you know there are two true loves in my life. Yeah, yeah, we all know about my wife and our kids, but I'm not talking about them right now. I'm talking about paper and technology. Old school vs. new school communication. Imagine if you will, a world in which both of them live together in harmony; one feeding off the other. We may have discussed this courtship before when we've talked about QR codes and even Augmented Reality. While those relationships still do exist, some of them anyway, I found this newest union to be very interesting.
It's called swivelCard, and in a nutshell, it's a paper USB drive that is embedded in a business card. Cool, right? We have smartphones, smartwatches, so why not a smart business card?
Here's a peek at their Kickstarter video:
Since it is my sworn duty to explore all things paper-embedded-with-technology, I inquired about becoming a reseller of this product, and purchased a sample pack. I wanted to properly celebrate this marriage made in heaven. Sadly, the honeymoon may be short lived.
I suppose that USB drives are also called thumb drives for a reason. You need your thumb to insert them into the USB slot. And when you combine the fact that I am generally all thumbs, and attempting to gingerly, then not so gingerly insert a paper USB drive into my laptop, the results were less than appealing. Admittedly, I had issues. And crumpling. Fortunately, I had more than one in my sample pack, and finally successfully loaded the drive and launched the content.
I do like this idea and the overall concept. Anything that finds a way to make the printed word more relevant and engaging is a must have for me, But I do have questions that make me wonder if this will have legs:
I am sometimes leery of putting USB drives with unknown content into my computer. Is this a widespread concern?
I appreciate the concept; I was so excited about it after watching the video. But the construction, folding and execution was a little awkward and borderline cumbersome. For my time, I would rather simply type in a URL, or hey, maybe even scan a QR code.
The example of using this in a medical facility is genius; patient education is a great shortfall of our healthcare system and in theory, this could go a long way in making headway in that area. But is it easily deliverable on a patient-by-patient basis? Again, the idea is brilliant.
They do have some entertaining video case studies, even one using the swivel card at a wedding. Would you use this for your wedding?
And major kudos to include the ability to track and measure analytics with this device. Remember, if you aren't measuring, you aren't marketing!
But is it cost prohibitive? The swivelCard is much less expensive than a preloaded USB drive. But at a cost of about $2.00 each, it is much more expensive than a standard business card. (Granted, it offers much more than a standard business card.) And the USB drive, based on my mangling experience, may be a one-time use.
Actually, ignore that point, we can always print more!
So that's What's New this Wednesday. Is the swivelCard something of interest to you?  Will this marriage last?
And please, tell me What's New with You?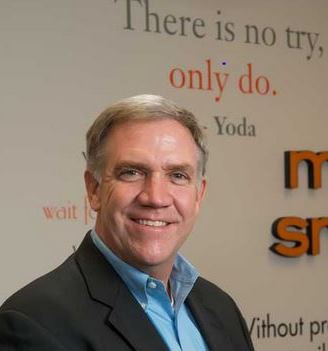 Paul Strack
https://www.customxm.com/wp-content/uploads/2013/05/custom-xm-logo-300x100.png
0
0
Paul Strack
https://www.customxm.com/wp-content/uploads/2013/05/custom-xm-logo-300x100.png
Paul Strack
2014-10-14 22:17:15
2014-10-14 22:20:24
What's New Wednesday? Paper USB Drives