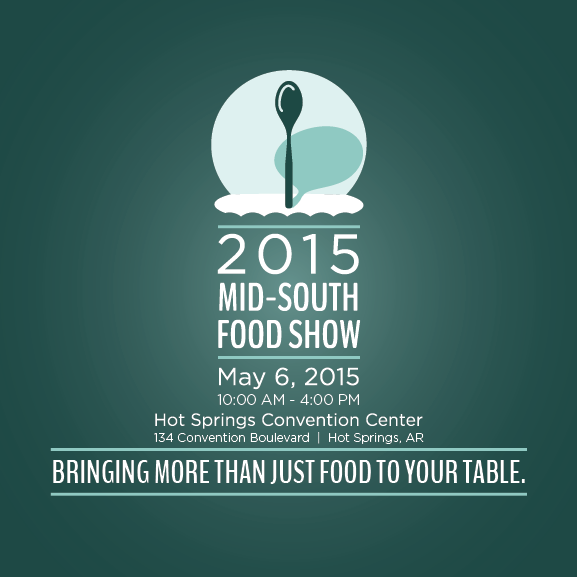 Ben E. Keith Eats Up their Food Show Branding
Ben E. Keith, a distributor of food service products and premium alcoholic beverages, located in North Little Rock, Arkansas, hosts an annual Mid-South Food Show. The one-day show featured technology demonstrations, over 150 of their vendors showcasing their latest items, an American Culinary Federation Culinary Competition, guest speakers, and even a party the night before.
They wanted a special look for this years event. It was important that the look communicate their overreaching focus of simply providing customers with fundamental tools they need to succeed. They also desired an fun, creative and edgy look that fell in-line with the spirit and goals of both the company and the event.
The solution was a logo that literally spotlights a spoon in front of an audience. The logo would be used on specially die-cut hexagon shaped brochure that would be distributed to customers during food deliveries. They also used JPG images from portions from the design to promote aspects of the event in their client email campaigns during the weeks leading up to the event.
Historically, the speaking portion of the event had not yielded a great deal of interest from participants. However, this year they had made a special effort to acquire speakers they thought would generate interest and likewise wanted to be sure those seats were filled. Because of the time constraints of the show, the keynote speaker would present one hour before the published event start time. The night before the event the staff cut-off the portion of the leftover brochures that featured the speaking schedule on one side and the cover graphic on the other. They handed those out to guests at their party the night before in an effort to drive traffic to both the early speaking event and the mid-day presenter. The result was great. Both the speaking events and the food show was well attended. They indicated that not only was the design creative and very fitting for the event, but that the hexagon brochure design was also key in getting attention and sparking conversation. Their only wish is that they had utilized the logo design in more of the event's promotional items like tee shirts and banners.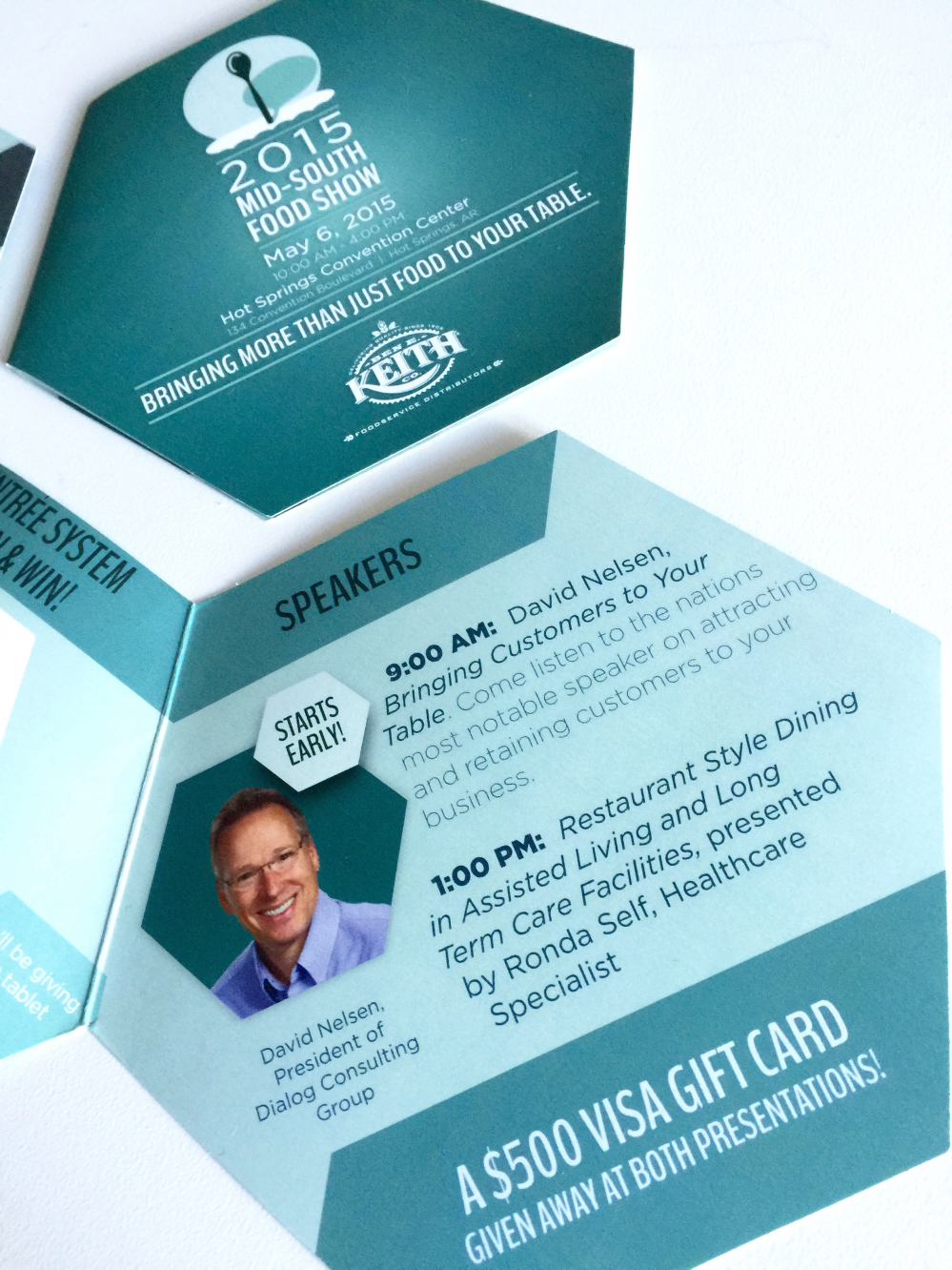 https://customxm.com/wp-content/uploads/2015/06/midsouthfoodshow_logo_v4-01.png
577
577
Holly Herlocker
https://www.customxm.com/wp-content/uploads/2013/05/custom-xm-logo-300x100.png
Holly Herlocker
2015-07-19 18:47:42
2015-07-19 19:10:34
Ben E. Keith Eats Up their Food Show Branding