Stop the Sagging Now!
It's been in the headlines for quite some time. Schools have banned it, only to remove the policy as some have determined it to be offensive. Some call it a fashion statement; others say it is disruptive. Some defend it as a cultural tradition. Is it swag, or is it just plain sloppy? We've waited on the sidelines far too long now, and we must simply take a stand.
Sagging must stop now. It's unacceptable, and it's not open for debate.
Take a look at these examples: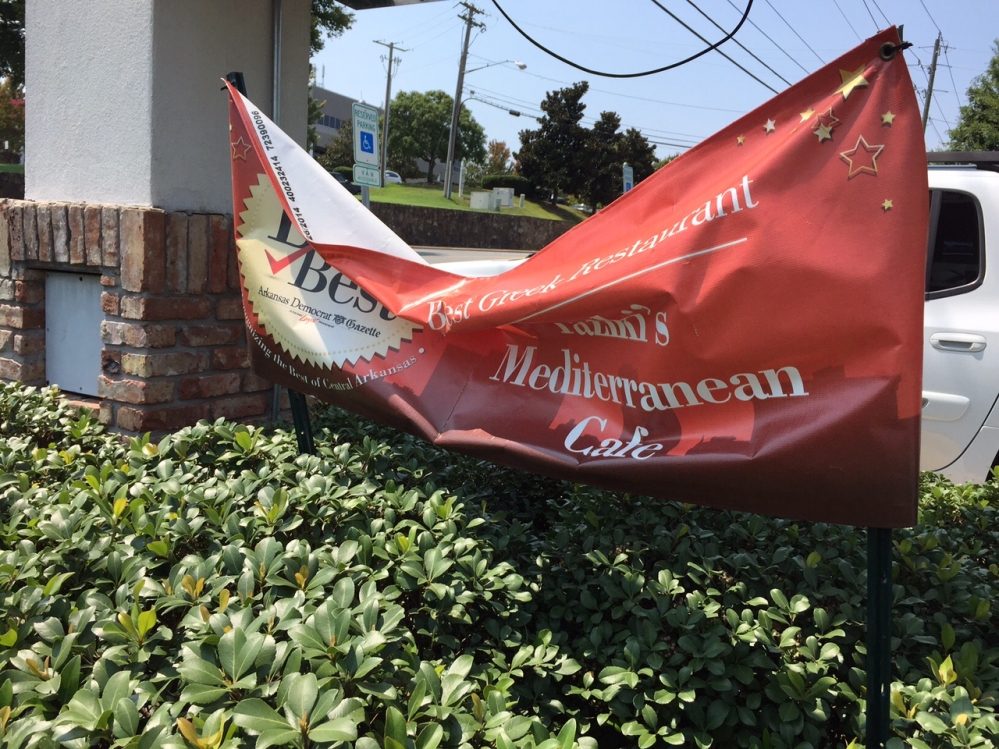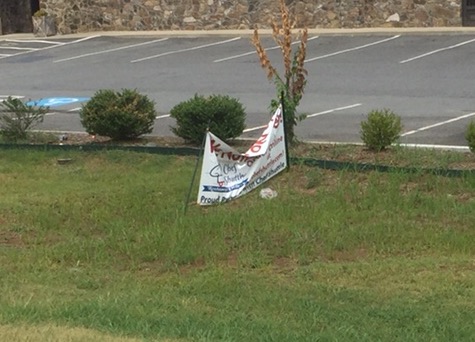 Not very uplifting, right?
It's no secret that good signage can account for 50% of business traffic. And for the money spent, signs and banners can be the most cost effective form of advertising. Unless you sag. If you sag, so does your readability. And then your profits will be begin to sag too.
So, how do we Stop the Sag?
Use durable, high quality fence stakes and drive at least 12″ into the ground
Place the stakes the width of the banner plus 24″. For example – if the banner is 6′ place the stakes 8′ apart.
Use bungee cords instead of zip ties, twine or string to secure your banner. Bungee cords keep the banner stretched and give to the wind.
Hem! Make sure the banner has hem tape or sewn edges. This increases the strength of the banner.
Place a grommet every 18″ – 24″.
Wear a belt. (Okay, this is optional – we just wanted to make sure you were still paying attention.)
Choose the right material. Mesh banner material works great and is better than adding wind slits to traditional vinyl banners.
Consider an outdoor banner stand instead of driving posts.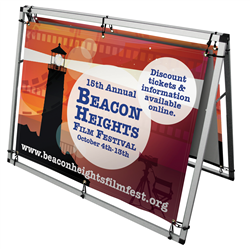 Stretch your banners – and stretch your marketing reach!
We've recently added new options that allow us to print in white & clear toner.
Click the box below to learn how to let your designs take advantage of this new technology: