We're Bringin' Sexy (direct mail) Back!
You may recall a while back when I told you about the sagging sales in the undergarment industry. At that time, Victoria's Secret was seeing a shift in sales from bras to bralettes.  Well, it appears today that that strategy was lacking in full-bodied support. The drooping sales trend has continued, and Victoria's Secret is looking for a way to perk things up by focusing more on its "constructed" bra business. In other words, it's bringing sexy back.
We're seeing similarities in marketing strategies too. Online and digital marketing efforts have had significant impact on traditional marketing methods. Print has declined. Direct mail volume has followed in a similar path as the migration to digital has increased. But something is still missing. There remains a disconnect between direct mail and digital.
Until now.
Hold on to your knickers, folks. We're Bringing Sexy Back! Introducing XM Mail!

Old-school direct mail only operates on one feature. XM Mail includes four features in one package. XM Mail is a seamlessly integrated system that maximizes your marketing impact. Instead of just sending out a direct mailing, XM Mail consists of Direct Mail, Mail Tracking, Online Follow-up Ads, and Call Tracking.
Here's how it all fits together:
Step 1: Your Mail Pieces Are Sent – Direct mail pieces are mailed to your target market.
Step 2: Mail Pieces Are Tracked – We track the mailing process of your order, even providing estimated arrival dates of your mail pieces.
Step 3: Automatic Online Follow-up through Google & Facebook – Using the Google & Facebook networks, text and image ads matching your campaign's design and offer follow your website visitors around the internet after they leave your site.
Step 4: Phone Call Tracking & Continuous Improvement – We use a unique phone number to track the number of calls your mailing generates.
But wait…there's more…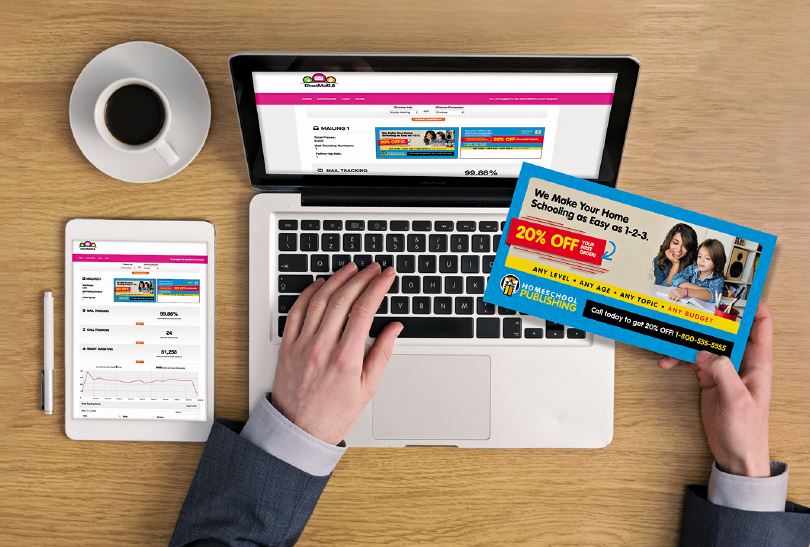 Now, with a new feature called Social Match, we can take your mailing list and MATCH each name (usually with a 40 – 60% success rate) with their Facebook or Instagram user accounts. Now your target market will not only receive the mailing but will simultaneously be delivered the SAME message on their Facebook and Instagram feeds, even before they visit your website!
Let us bring sexy back to your brand.
Contact us for a demo or for more information on how we can put your name out there.