Last week's College Championship Football game is already being declared an instant classic by many. Alabama prevailed over Clemson, with the turning point coming after a flawlessly executed, surprise onside kick with about 10:30 left in the game. Alabama recovered this kick to retain possession and keep Clemson's offense on the sideline.
This call by Alabama Head Coach Nick Saban has been described as "gutsy", "brilliant" and even "un-Saban-like." But as I see it, it confirms even more why he has been so successful, and why this play can assist us in our marketing efforts.
Historically, the onside kick – a short kickoff – is typically a play of desperation. The kicking team is frequently losing at the time of the kick, and there are usually only minutes to play. Again, this was not the case with Alabama. The score was tied, and there were over 10 minutes left in the game.
Under normal circumstances, teams usually are expecting the onside kick. Some statistics show that these kicks have only an 18% success rate. Not great odds. And yet, Alabama's version of this play worked to perfection, literally turning the tide (see what I did there?) of momentum for the eventual and once again National Champions.
Why did this play work, and how does this even remotely relate to marketing???
Huddle up real quick and let's discuss…
The play was a complete surprise. No one, especially Clemson, was anticipating the onside kick at that time.
During your next marketing campaign be bold, break the mold. Catch your audience by surprise and you will be remembered.
Dare to be different – here's some advice from comedian Steve Martin, featuring his Non-Conformists Oath.
Some of our most successful surprises have included:

A personalized mini-banner for one's desk
Mailing Thanksgiving cards instead of Christmas cards
Personalized web sites/landing pages
Campaigns involving social media, personalized direct mail, email and web sites
Alabama had practiced this play weekly throughout the year, and even more as they approached game day. They studied Clemson game film and they knew that this play, if executed properly, had an excellent chance of success.
Know your audience; know their habits.
Practice, Test, Measure & Repeat what works. A single email, facebook post, or direct mail is NOT a campaign. It takes time to create and combine the winning formula for marketing success. It takes practice. Sometimes your efforts may yield limited or no success. But find what works and continue it on a regular basis.
If Alabama's onside kick had failed, the worst outcome would have been that Clemson's possession would have begun at midfield. It's not great, but with 10 minutes remaining, it would not have been a game-ender for Alabama. Alabama was willing to take that risk.

Take chances in your marketing – shake things up – we've had success in our own efforts with humorous and clever campaigns. Even if they are not laugh-out-loud funny, they are still remembered for their uniqueness.
Marketer Jeff Hayzlett puts things in this perspective when speaking about marketing ingenuity. He suggests that in marketing we shouldn't be afraid to take risks and try new things because generally, when it comes to marketing efforts, at the end of the day, "No one dies."
Ready….break (all clap in unison)..
Need help with your game plan? Looking for some new strategies or surprise plays?
Put me in coach, I'm ready to play.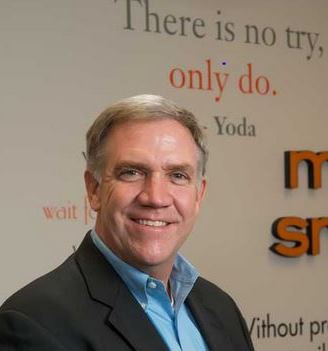 Paul Strack