The Challenge
Lyon College is an undergraduate liberal arts college located in the beautiful Ozark Mountains region. Founded in 1872 it is the oldest private college in Arkansas.
Typical undergraduate activity – inquiries, campus visits and actual enrollment – for most Arkansas colleges reaches its peak in late fall and early winter. This year, Lyon wanted to extend that period into the spring season in order to attract those graduating high school seniors who were still "undecided."
Working closely with Lyon admissions executives, CustomXM was asked to implement a campaign that would entice some "last minute" campus visits over a 4-6 week period in the spring of 2016.
The Solution
Realizing that graduating high school seniors are often enticed by collegiate "swag," CustomXM and Lyon put together three different "Survival Kits" that visiting students could select from and would receive upon visiting Lyon College. These different kits included water bottles, tote bags, pens, note books, power banks and other items decorated with the Lyon College logos and colors.
Using direct mail and email, selected students were asked to visit their personal landing pages and select their preference of Survival Kit and schedule a date for a campus visit.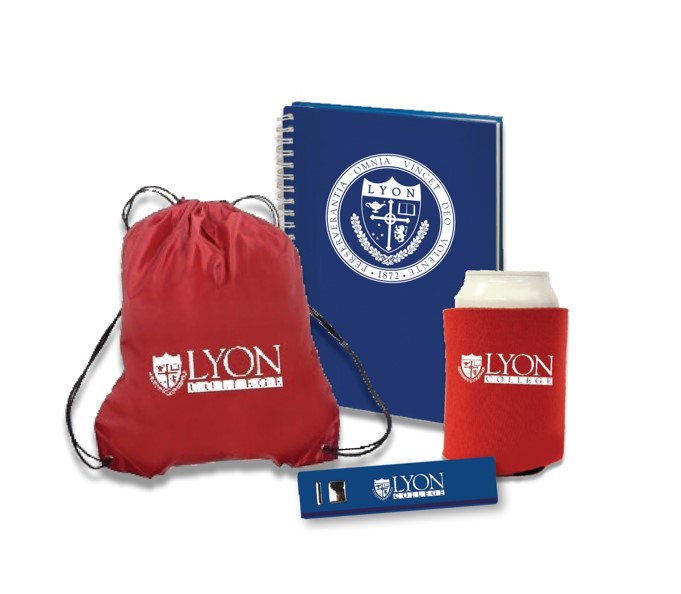 The Results
During a four-week period, prospective students made over 200 campus visits to Lyon College. This represented a response rate in excess of 17% of the target audience.  Additionally, deposits for the upcoming 2017 fall semester increased over 42% during this campaign.
We turned to CustomXM because of the incredible service and marketing insight they've provided Lyon in the past.

The program they helped build yielded far and away more student participation than we expected… so much so that we had to actually extend the offer to accommodate all of the interest.

  ~ Josh Manning, Lyon College Interim Vice President For Enrollment Services